[Marketing 2023] Bogdan Ivașcu: I bet on creating short, snackable video content. There will be more campaigns focusing on TikTok, Insta Reels and YouTube Shorts
Members of Generation Z (those born after 1996) are increasingly making their mark not only on social media trends, but also on the job market and consumer habits. There is already competition to hire talent from the new generation, but organisational structures and recruitment methods are not always suited to attracting and motivating them, says Bogdan Ivașcu, Head of Growth at Minio Studio.

At the same time, Gen Z has an increasing buying power and brands need to adapt their communication to the preferences of these new consumers. And what do they want? Short, easy-to-digest video content that's even easier to produce than the classic TV spot, explains Bogdan. Livestreaming is also growing in popularity and we'll see more and more campaigns on platforms like Twitch.

Even if the domestic market is making progress on decentralisation and recruitment, there is still a lot of room for improvement in strategy and research, Bogdan believes. He also points to the problem of "all-inclusive budgets", where clients add new components to an agreed plan without adding to the budget.
Read more about what works and what doesn't in the marketing and advertising industry and how to make campaigns successful in 2023 in the interview below.
Challenges and achievements in 2022
For marcom, it has been a year of heightened anxiety amid the unpredictable economic context. And the impact of this on agencies was quickly seen in a few distinct ways. First, there were planned campaigns that came to an abrupt halt or were not launched at all, especially at the time of the invasion of Ukraine. Another type of reaction was the total blocking of the marketing budget, which affected many agencies' forecasts. And, of course, fees were negotiated to the hilt.
There's a silver lining here, prudence and smart investments in tactical, target-driven digital campaigns prevailed.
For all the industry uncertainty, it was a good year. Lots of projects, pitches won, a successful launch on the Romanian market of a major player in the Quick Service Restaurant category (Popeyes).
The project I'm super proud of is the launch of the Maker Podcast, an agency product that set out to talk honestly about how content creators build their image business and manage their relationship with brands.
We launched the first 3 episodes late last year and are continuing, the long-term goal is to gather as many useful insights for marketers about the process of working with makers online as possible. It's the first in a series of business initiatives I'm preparing from my new position as Head of Growth at Minio Studio.
Another project, ongoing this year, is accelerated recruitment of Gen Z talent (creatives, video editors, project managers) and mapping out a more decentralised working structure to maximise their potential.
Marketing in Romania
What's good: agencies are becoming increasingly specialised and decentralised. This will help marketers manage their campaigns more efficiently, selecting only those services that fit their business objectives. There will be less dynamite fishing and more effective targeting.
What's somewhere in between good and not so good: the recruitment area. Generation Z people have become a sought-after resource for companies and agencies, but we've noticed a difficulty in attracting them and keeping them motivated. Perhaps because the traditional organisational structure is not comfortable for them, they are more oriented towards flexible ways of working.
In addition, there is a need to adapt the employer discourse, they are bullshit-resistant and pragmatic, no filter. Which I personally like the most about them. They remain interested in a job proposal only if it contains clear information about the opportunities and benefits it comes with, they are not impressed by big but vague words or corporate texts.And if they feel the offer is going nowhere, the discussion is quickly settled. On the other hand, if you convince them, they'll be 200% all in.
Another trend here is fewer senior people in the industry. For various reasons, we are fewer :). In the context of accelerated specialisation and streamlining of the industry, the beating on valuable, experienced people will increase in the new year.
What's not good and shows no sign of changing any time soon: lack of planning in campaign implementation. We are still in the paradigm of fast-tracked, short-notice campaigns with half the normal thinking time. I don't blame the client's need for speed, it's somewhat normal, especially in the complicated context of the last few years. I'm referring here to the need to invest more time in strategy and research to generate a relevant big idea and the optimal channel mix to get it to the right audience. It's moving too quickly straight to implementation.
Another phenomenon that has been accentuated in recent years is the all-inclusive budget. It is increasingly common for clients to start with an initial scope of work, associated with a fixed amount, and then add new components with the expectation that agencies will work within the parameters of the same budget. Or, worse, they start from a fixed budget with no scope of work, the agency accepts this way of working and loses out when the client keeps asking for deliverables, relying on contractual ambiguity.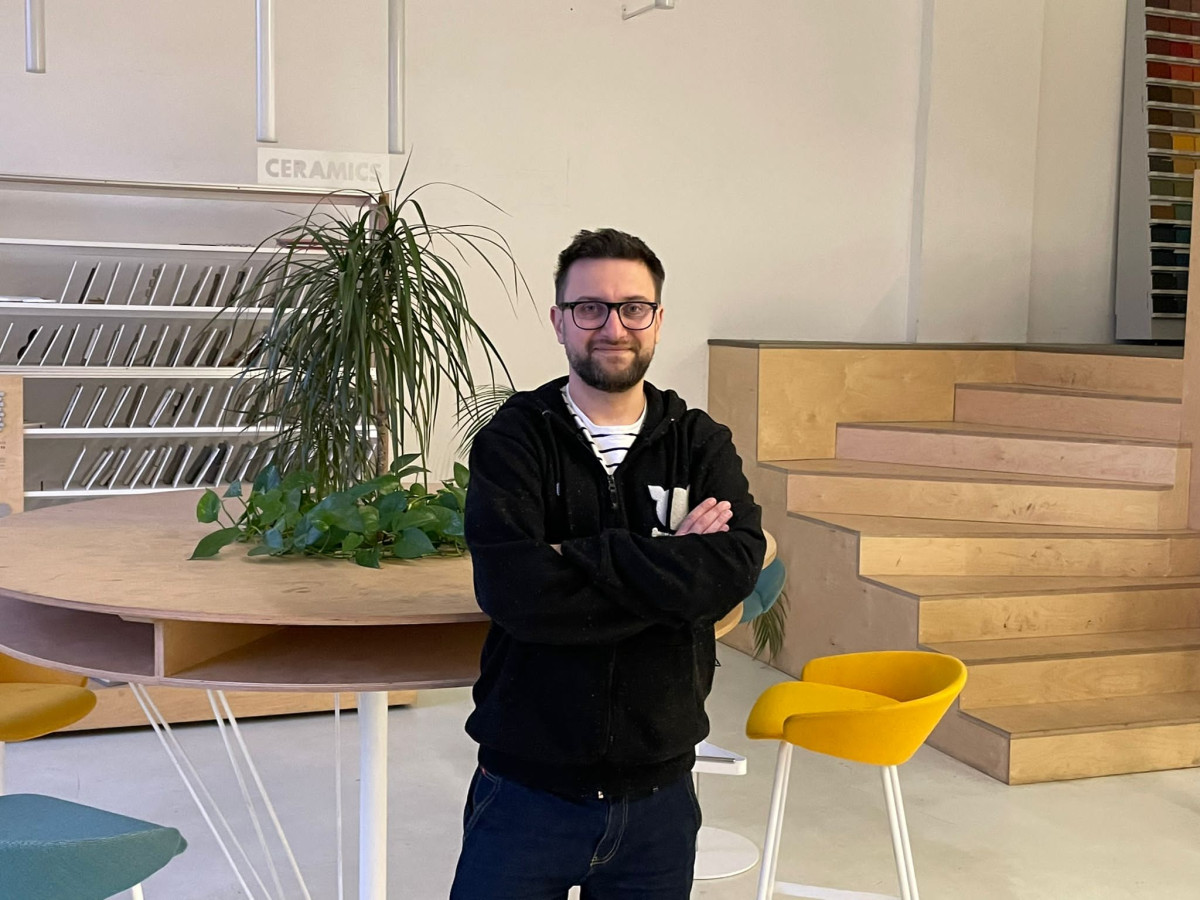 Podcasts, TikTok, Reels. What will we be left with in 2023?
I think podcasts and short video content will continue to trend and brands' interest in these formats will grow. Podcasts bring quality association opportunities and the possibility of creating customised recurring content. Short video content is starting to dominate in the context of replacing TV zapping with scrolling for snackable content, it has real potential to become the main engagement driver for brands.
Another trend to watch is the rise of livestreaming, with the increasing popularity of Twitch in Romania and the emergence of dedicated content creators on this platform. We will soon see more branding or even employer branding campaigns here too.
Predictions for 2023
I'm betting on creating short, snackable video content. There will be an increasing number of campaigns focusing on TikTok, Insta Reels and YouTube Shorts, content formats predominantly used by Generation Z. As Gen Z matures and their buying power increases, short video content campaigns will become more numerous. It's a trend that will become more pronounced as brands realise they need to stay relevant to the new generation of consumers.
Plus, it's a value-for-money type of content, relatively cheap compared to the production of classic TV spots.
Competitor for TikTok? What are we replacing Twitter with?
2023 will be the year of the TikTok in Romania, marketers have not used it to its full capacity. It's a channel that will continue to grow because, at the moment, the algorithm based on the number of views is campaign-friendly and allows pushing content quickly to as many people as possible.
Another platform that is growing at a rapid pace is Twitch, where we've already seen the first brand campaigns through 2021.
Twitter is in a midlife crisis, it's become sort of the OTV of content channels (I say this from a non-user perspective, reading from other sources about the controversies there). This trend of tabloidization and the issues that have arisen after the acquisition by Elon Musk (hate speech, accessibility) are leading to a decline in users. It probably won't disappear, but it will remain a channel of interest only to certain more conservative socio-demographic groups. And that will, over time, make it less sought after by marketers.
The next big thing will be that app/channel that manages to turn the metaverse into a sustainable space for content creation. In look & feel, I suspect it will be very similar to the fictional Oasis platform in Ready Player One.
The impact of AI apps in digital marketing
There are two big theories in the industry: the robophobic one, which says that technology cannot replace creativity and idea and the technophile one, which argues that AI tools are the future of marcom.
Last year I was firmly in the first camp, worried that the art & copy team would be replaced by Midjourney & ChatGPT. Now I'm thinking a little more nuanced, I don't think we'll see the demise of the human creative, but a symbiosis between the agency team and AI. Creatives will still be in charge of concept and key content, AI tools can step in at the decluttering stage, which we all know is time-consuming and resource-intensive. Especially when you have to prepare hundreds of materials for a performance campaign.
Personally, I find it more relevant that AI-based services that measure the effectiveness and impact of digital marketing campaigns have emerged, such as VidMob's Intelligent Creative Overview and Creative Analytics. In an economic climate where marketers' efforts need validation and certainty more than ever, the use of these services bundled with creative and media will grow.
Are you boarding the Metaverse train?
The Metaverse has potential, but is currently an abstract concept for most marketers and creatives. More practice and innovation is needed here, with campaigns leading the way. Fortunately, they are starting to happen – a great example is the launch of Coca-Cola Dreamworld through MoCap tech.
What a successful strategy means for 2023
I see the ideal strategy as a mix of online and offline. Digital is starting to dominate, but shopper activations and trade campaigns will still have a relevant impact as long as consumers are predominantly buying from supermarkets and hypermarkets.
What you're reading. What you listen to
I consume as much digital marketing and tech content as my time allows, mainly following VentureBeat, The Drum, FoundtionInc., Druid AI's blog. And minimum an hour of "analog" reading every evening, trade books or escapist science fiction & fantasy.
My LinkedIn feed has long since become the main news feed in the industry, otherwise I consume a lot of video content, I'm on TikTok daily to follow trends and get inspired, as well as YouTube for podcasts and vlogs.
3 daily tools
Discord as a very effective internal communication tool, Meta Business Suite for campaigns, Scoro for planning and budgeting.
What do you want for 2023
I plan to test as many creative analytics and automation tools as possible, such as VidMob Intelligent Creative Overview or Hunch, with the intention of validating their potential for future use in agency workflow.
I'll also be focusing on Biometrics, a Minio Studio's own service that uses neuroscience principles to optimise creative based on consumer reactions, a service we already use in our clients' campaigns.
Source: IQads